The amateur Photo Contest is held every August at the Goose Lake Prairie State Natural Area on Pine Bluff Road at Jugtown Road in east Grundy County. It is orchestrated by the volunteer organization called Goose Lake Prairie Partners, with a great deal of assistance from the Morris Camera Club and the GLPSNA staff.
Photo entries are to depict the flora, fauna, and natural environment in the Parks in the state of Illinois. 95 prints were submitted on Sunday August 16th at the Goose Lake Prairie Visitors Center on N. Jugtown Road.
Judging was held Thursday evening (August 20) by a panel of experts assembled by the Morris Camera Club. Winners were announced Saturday morning, and all of the photos were on display at the Visitors Center through the weekend.
We thank those who made donations of any kind.
---
DOWNLOADS AND PHOTO ALBUMS:
NOTICE:

While collecting photos for State Park Photo Contests, do not pick or handle plants and do not handle animals on State Park Property. Thank you for staying on designated trails.
We feel privileged to present to you the winners of our contest. We request that you please remember that the copyright for these photographs remain with the photographers.
If you wish to use a photo for any reason, please contact us and we will put you in contact with the photographer.
---
The Goose Lake Prairie Partners thank the Morris Camera Club members who have faithfully lent assistance to our photography project. By the way, this is a great group to join to learn more about photography.

A special thank you to John and Betty Zappia and Denise Rogers.
From Park Staff, we thank Superintendent Duane Snow, Eric Miller, Mike Davis, Jeff Watchinski, Ed Kopeshke, and Gary McConnell.
We also would like to thank all our contestants and hope they will return next year with more exciting photographs.
---
The Nature Photo Contest
Judges for 2015
Brittany Dettmann of the Morris Camera Club
Denise Rogers of the Morris Camera Club
Dr. Robert Engle of the Morris Camera Club.

We thank them for giving us their time
and talents by judging this competition.
Click thumbnails for a look at the exhibit boards: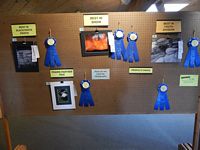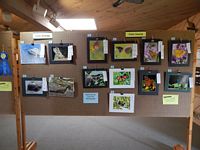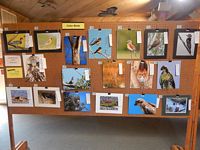 Winners Exhibit #1 Exhibit #2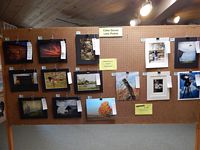 Exhibit #6
All photos entered are on these boards.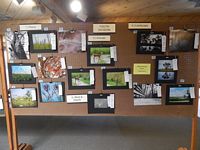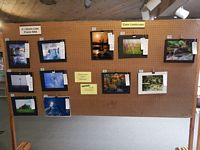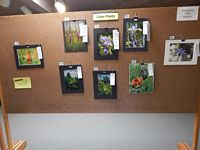 Exhibit # 3 Exhibit #4 Exhibit #5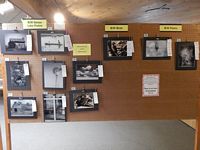 T

humbnails take you off site. Click the back arrow, upper left hand corner of your browser, to return to the photo contest page.



Exhibit #7