---
Goose Lake Prairie Partners received recognition as IDNR Volunteer of the Year 2022 from Illinois Department ofNatural Resources.
The Goose Lake Prairie Partners were very proud to have been nominated for Volunteer of the Year at the IDNR Award Program at the State Fair August 20. Eight of our members attended the ceremony.

Our Superintendent Linda Moore nominated us for the work we did this year on restoring the Cragg Cabin, which was donated to the Park and the IDNR June 4th,as well as many other projects. It was wonderful to receive parking tickets as well as Fair Tickets and an invitation to spend time in Conservation World which gave the Partners a chance to see all the good things happening at IDNR.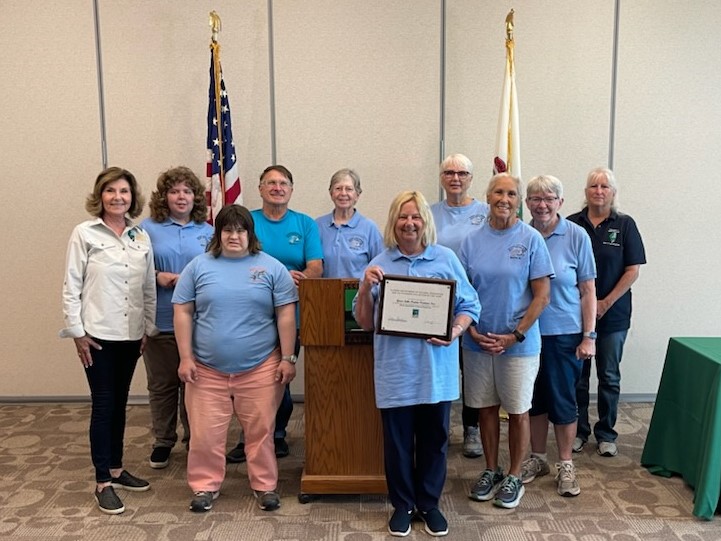 Take a look at the proud group of Goose Lake Prairie Partners that
attended the Fair.
It was nice to be invited and recognized for our hard work.
Partners also celebrated at the final meeting of the year with a Pizza Party.
Group Photo - IDNR Director Colleen Callahan is on the left of the group. Those in the front roll are Audrey Kaluzny, President Charlene McDade, and Secretary Priscilla Copple. In the back roll is Mary Bonomo, Tom Kaluzny, Vice-President Beverly Mansfield, Georgiean Benson, Nancy Mattson and Goose Lake Prairie State Natural Area Superintendent Linda Moore.

---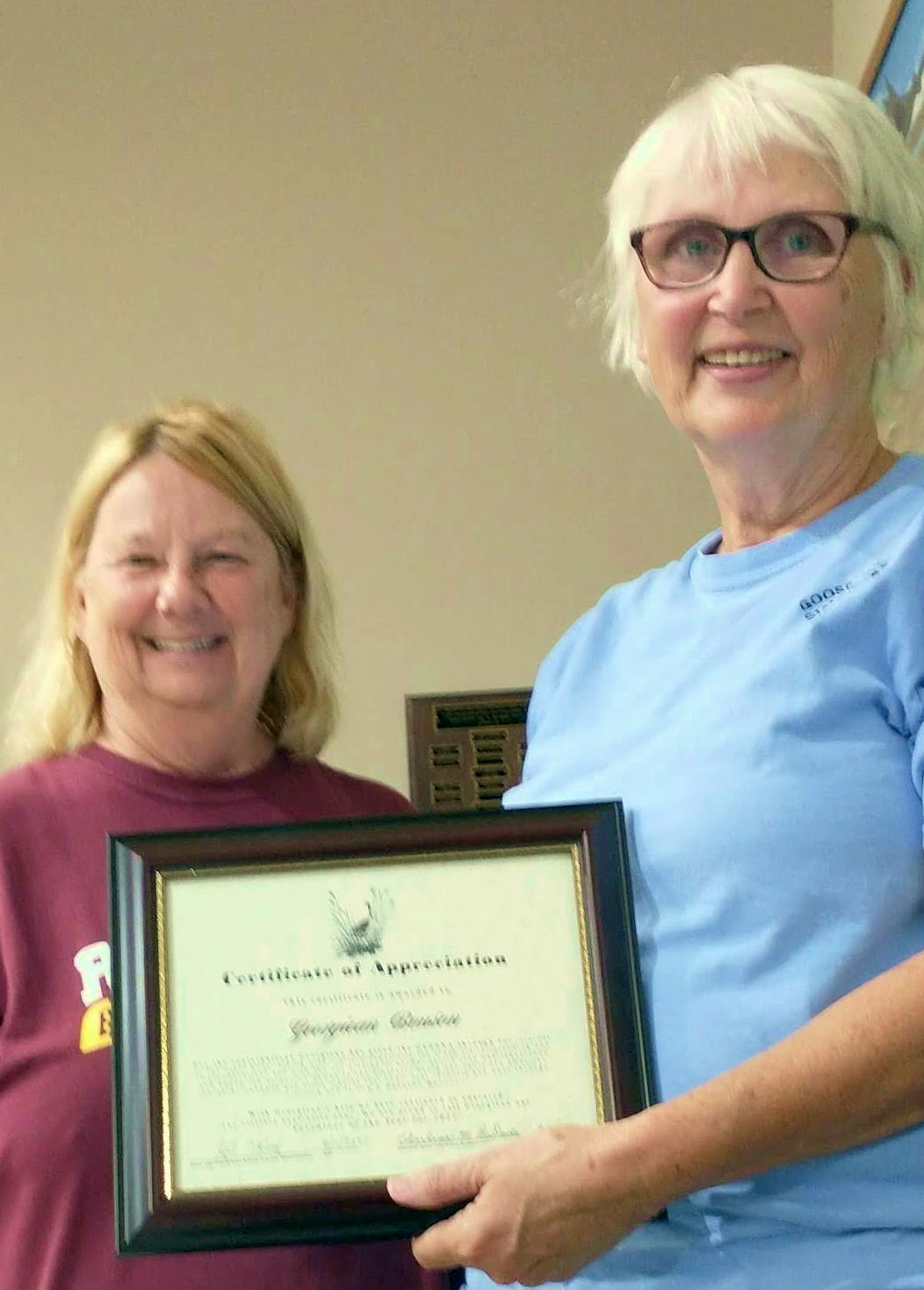 In 2019 we were very pleased to add a retired Teacher of Biology to our Membership list. We have found Georgiean to be a truly special addition in the area of arranging displays, and even better, in working with activities for group and class visits to the prairie. She has been so flexible that the age of our groups don't really matter. She has been leader for Girl Scout Groups and school groups too.

Because of her special talents, it did not take President Char McDade long to decide to award Georgiean for her many talents she lends to the park any time she is called upon. Her newest display was at the Prairie Day 2022 when she created a fossil display to set up in the Prairie Grove for us.

Georgiean Benson was our Volunteer of the year for 2021.




---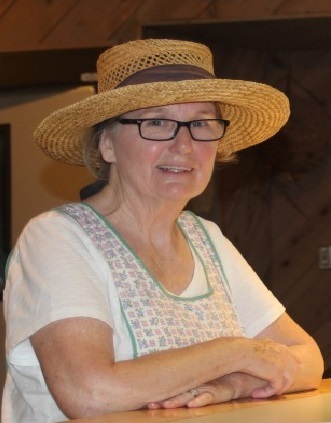 Jan Alexander joined the partners in 2010 and volunteered where she could. You might recall that she first joined the Cabin Fest Activity with a display of quilts showing off hand quilting.

After seeing our operation and attending meetings, it was Jan Alexander who ventured out and found us a grill, second hand, and brought it to the park for us to learn to do our own food tent. Not only that she served as our cook in our food tent during the festivals for several years. Eventually, she came only to cook while everyone set up her area for her, until finally she wished us well as she retired from volunteering.

We will always remember fondly how she taught us to be self sufficient in our food tent. In 2020 President Char McDade announced that Jan would be our Volunteer of the year for the year 2019



---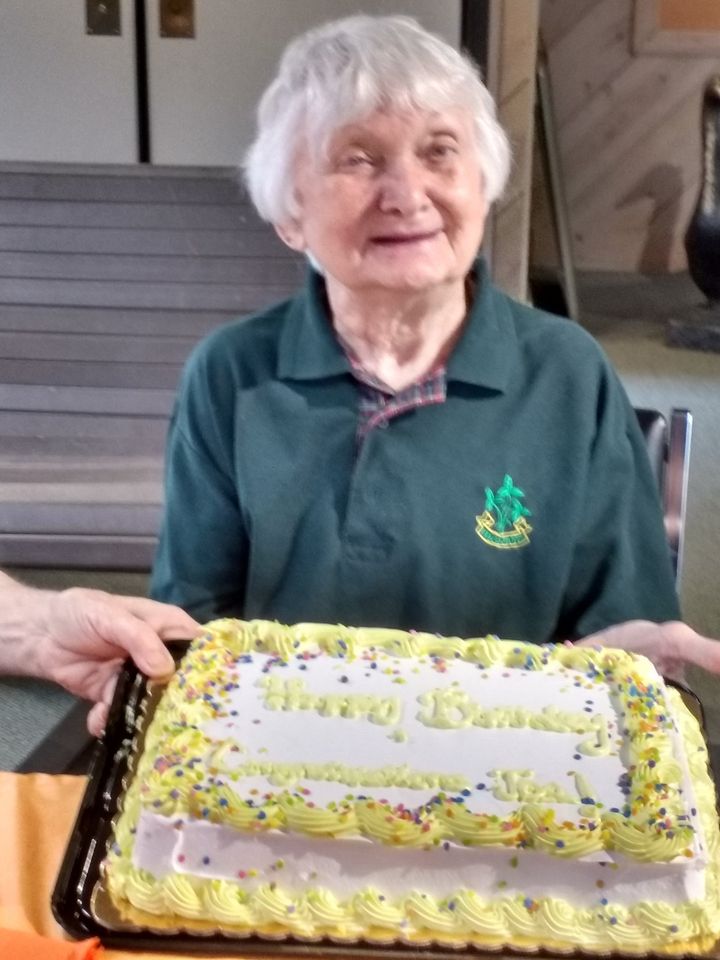 Jo Fleming is again on the Volunteer of the Year 2019 list for her continuous attention to our history and our programs. She always lends a happy face to our events and is visited with so many friends who is familiar with Jo as an icon of the Goose Lake Prairie Partners.












---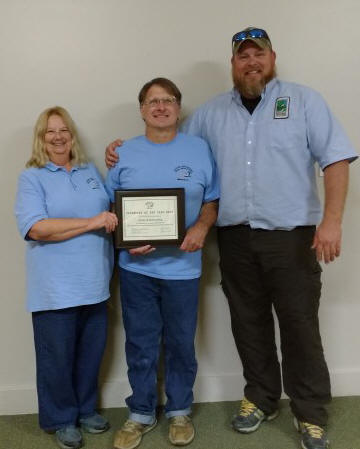 Tom Kaluzny was nominated Volunteer of the Year for 2018 by President Char and Supt. Cody. Tom has been a member since 2005 and has been a member of the Board for many years. Tom assists with Cabin Festival and Prairie Day every year, attends the monthly meetings, and made arrangements to get the windmill back up and running. Thank you Tom, for all you do for the Goose Lake Prairie Partners and Goose Lake Prairie State Natural Area!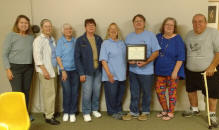 Tom is joined by the Prairie Partners who attended the October meeting.
---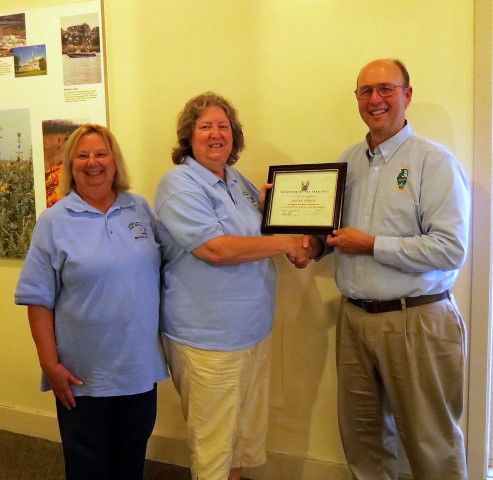 President Char and Supt. Duane nominated Becky Sipple as the recipient of the Volunteer Award for 2017. Becky is a great help at the park with group visits, Museum Bulletin Boards, and participation at all of the Festivals and the Photo Contest. She is a very valuable member of the GLPP organization. Congratulations Becky.